Bravo
The Real Housewives of Orange County went to Ireland and nothing will ever be the same, both for the women and for the people of Ireland.
Things started out grand and stereotypical for everyone. After a packing montage, Shannon Beador declared she wanted to see a leprechaun, Kelly Dodd said "me lucky charms" to a hotel concierge, you know, normal stuff. A brief aside about the hotel: Wow. It almost seems too nice for all the drama these ladies rained down on it.
Why are they in Ireland? So Meghan King Edmonds can explore her heritage and so everybody else can do shoots, including Tamra Judge who said she would not be drinking, despite what her heart desired. "The more sober I am, the more I realize these girls are f—king crazy," Tamra said. Tamra is right. Her sobriety didn't last long after the women embarked on a pub crawl while Meghan went to learn about her ancestors. Vicki Gunvalson was pouring shots down Tamra's throat. Shot after shot after shot.
The ladies got bombed and then started to fight over ridiculous thins, as is expected. Everybody seemed to take issue with Kelly's "jokes." Said "jokes" involved the classic, "you've got something right there" bit—she'd point at somebody's chest, they'd look down, then Kelly would run her finger up their chest ultimately poking them in the nose. Yes, the ladies got mad at a bit your grandpa probably did to you as a child.
"Usually people of Jewish decent are sarcastic and they're funny and they get jokes," Kelly said about everybody taking offense, especially Heather Dubrow, who declared Kelly was being racist. "I'm not racist, I'm Mexican," Kelly said.
Tamra and Kelly also shouted back and forth at each other over…something. Tamra then brought up the gossip Kelly had relayed about Heather getting a loan to pay for the lot the Dubrow house was being built on. While venting, Kelly made a comment to Shannon about why it's not wonder Tamra's daughter doesn't talk to her. And that's when things went down the crapper.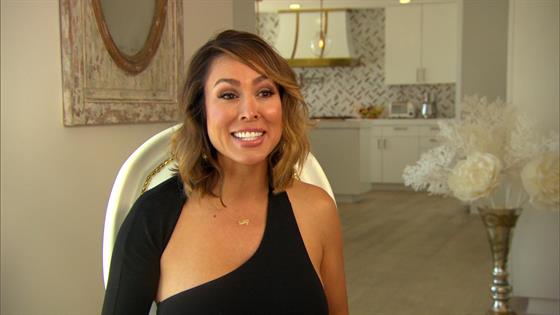 Shannon relayed the comment, which sent Tamra into a tailspin while in the middle of a department store. Cameras weren't on her, but audio certainly was. Tamra pushed Kelly and cursed her out. Cut to her hyperventilating in the van. Everybody was in agreement Kelly was out of line. Except Kelly. "She's like Satan," Tamra said. "She's so evil." Everybody was annoyed, Heather because she got kicked out of an Irish department store and Vicki because it made them…look like hillbillies? "What are we, a bunch of hillbillies? No offense hillbillies," Vicki said. But also because it was a really out of line thing to say.
"I told her how painful it is and for her to come back and throw that in my face is disgusting," Tamra said.
Kelly retreated from the group and refused to attend dinner, a dinner that included Vicki heckling one of the dancers about his ass. She then danced with him on stage.
"I have never seen anyone as horny in my entire life as Vicki," Heather said.
The Real Housewives of Orange County airs Mondays, 9 p.m. on Bravo.
Source by: internet