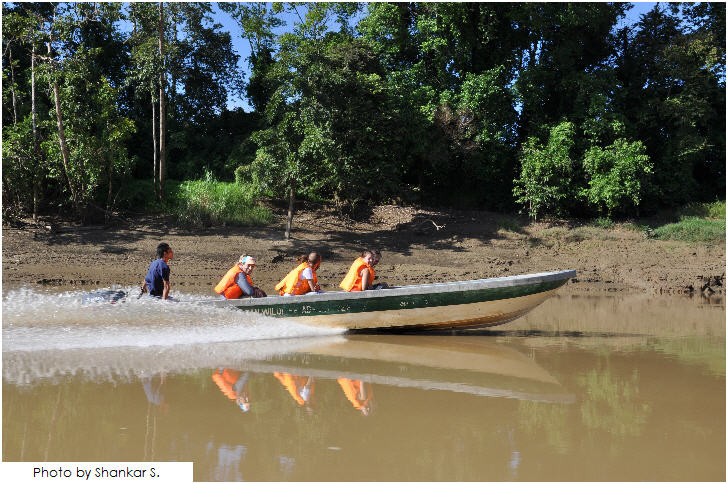 Kinabatangan River is the longest river in Sabah. It is home to one of the world's most diverse ecosystems, especially around its lower basin. The Lower Kinabatangan forest-covered floodplain – one of the largest in the country – is a renowned wildlife sanctuary where exotic species such as Proboscis monkeys, Sumatran rhinos and Asian elephants can be found. A river safari is the best way to discover Kinabatangan's rich ecosystem and abundant wildlife.
Must do:
– Spot a variety of wildlife along the river as you cruise along it.
– Go on a night safari to see a variety of nocturnal wildlife.
– Try to spot all eight species of hornbills and ten species of primates inhabiting this area.
– Stay with the local folk at a homestay.