WASHINGTON (Reuters) - The U.S. State Department has approved the potential sale of air defense radars and C-130 Super Hercules planes to Egypt for a combined value of more than $2.5 billion, the Pentagon said on Tuesday.
The potential sale of 12 C-130J-30 Super Hercules planes for as much as $2.2 billion would include support equipment, spares and technical support, the Pentagon said. Lockheed Martin is the prime contractor for the planes, the Pentagon said.
The government of Egypt has also sought to buy three SPS-48 Land Based Radars spares, motor generators, training and associated equipment. L3Harris Technologies was the prime contractor for the radars which could cost as much as $355 million, the Pentagon said.
The Pentagon's Defense Security Cooperation Agency notified Congress of the possible sale on Tuesday.
Despite
Read More »
JOHOR BARU: Political parties want postal voters to be given every opportunity to cast their votes in the Johor election.
Johor Umno treasurer Datuk Md Jais Sarday said the Election Commission (EC) should come up with a proper mechanism to allow Johor voters in Singapore to cast their votes similar to the Melaka election.
"It will not be just a crowded election with so many parties contesting, but there will be a huge bloc of 750,000 new voters.
"We need to engage with them and not just rely on traditional methods to reach out.
"Each vote is important to decide who wins this election which will certainly have multi-cornered fights. We also have to find a way to get our supporters who are outstation to come back and vote," he added. Read More »
NEW YORK: Microsoft Corp on Tuesday hit Wall Street targets for cloud services revenue, but that was not enough for some of the most optimistic investors and shares fell 4% in extended trade.
Investors are seeking assurances that the enterprise cloud business is still growing strongly and will also scrutinize upcoming financial reports from Microsoft rivals Amazon and Google.
Total Microsoft revenue for the second quarter beat expectations but the outperformance did not flow through to the Azure cloud service. Azure revenue growth of 46% was in line with analyst expectations as compiled by Visible Alpha, but demonstrated a steady drop from fiscal 2020 when growth was in the 60% range.
Following Microsoft's disappointing report, shares of Apple Inc,
Read More »
(Reuters) - YouTube is exploring features for its video creators to capitalize on non-fungible tokens, its chief executive officer said on Tuesday, becoming the latest tech company to tap into a digital collectibles craze that has exploded in the past year.
"We're always focused on expanding the YouTube ecosystem to help creators capitalize on emerging technologies, including things like NFTs, while continuing to strengthen and enhance the experiences creators and fans have on YouTube," wrote YouTube CEO Susan Wojcicki in a letter on the company's 2022 priorities.
NFTs are a type of digital asset which exist on the record-keeping technology blockchain. They have seen a surge in popularity over the last year, with people buying artwork and video highlights f
Read More »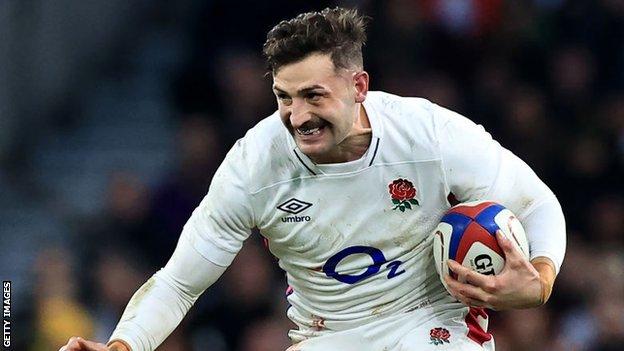 AMMAN (Reuters) - Fears are growing for hundreds of children in a Syrian prison seized by Islamic State inmates, after six days of clashes with Kurdish-led fighters seeking to regain control of the facility, the United Nations children's agency said on Tuesday.
About 850 children are caught in the crossfire as Kurdish-led Syrian Democratic Forces (SDF) aided by U.S. troops attempt to storm the prison in Hasaka city after it was seized by militants last Thursday, leaving dozens dead.
"Every day counts. It's very hard to even imagine what atrocities these children are witnessing," Juliette Touma, UNICEF's Middle East and North Africa regional advocacy and communications head, told Reuters.
"The children's lives are in immediate risk," Touma said.
Dozens of Islamic State fighters escaped into the surrounding area in last Thursday's
Read More »
WASHINGTON: An escalated conflict between Russia and Ukraine would likely further increase energy costs and commodities prices for many countries, keeping headline inflation rates elevated for longer, a top International Monetary Fund official said on Tuesday.
First Deputy Managing Director Gita Gopinath told Reuters the situation now was far different than in 2014 when Russia annexed the Crimea region of Ukraine, and energy prices fell quite sharply amid low demand and ample shale gas supplies.
"This time around... if this conflict were to happen, you would see an increase in energy prices," Gopinath told Reuters in an interview, noting the current crisis was unfolding in winter and natural gas reserves were much lower in Europe.
Prices of other co
Read More »
YAOUNDE (Reuters) - Achraf Hakimi curled in a long-range free kick as Morocco came from behind to beat Malawi 2-1 in the last-16 of the Africa Cup of Nations on Tuesday and stay on course for their first African title in over 45 years.
Fullback Hakimi's precise strike completed the turn around at the Ahmadou Ahidjou Stadium after Youssef En-Nesyri had equalised on the stroke of halftime.
Malawi went ahead early after a world class goal from Frank Mhango, who hit a speculative left-footed effort from some 40 metres out and watched in delight as the swerving ball caught out Morocco goalkeeper Yassine Bounou and crashed into the top of the net.
Morocco will meet either Ivory Coast or Egypt in their quarter-final in Yaounde.
After a tournament lit
Read More »

The change will come on the same day nightclubs reopen and the rule of six in pubs is scrapped.
Source link
Read More »
BERLIN (Reuters) - German lawmakers are due to debate introducing a bill making vaccination against COVID-19 mandatory. The idea is facing resistance from politicians as well as ordinary Germans.
Some of the main issues:
Why does Germany want to introduce a vaccine mandate?
The government is worried that rising COVID-19 infections and the risk of new variants could strain the health system next autumn or winter. It wants to increase vaccination rate significantly by then.
In Germany, around 75% of the population has received at least one shot against the virus - lower than other western European countries such as France, Spain, Italy and the Netherlands on 80%, 86%, 83% and 77% respectively.
When and how does Germany plan to introduce suc
Read More »