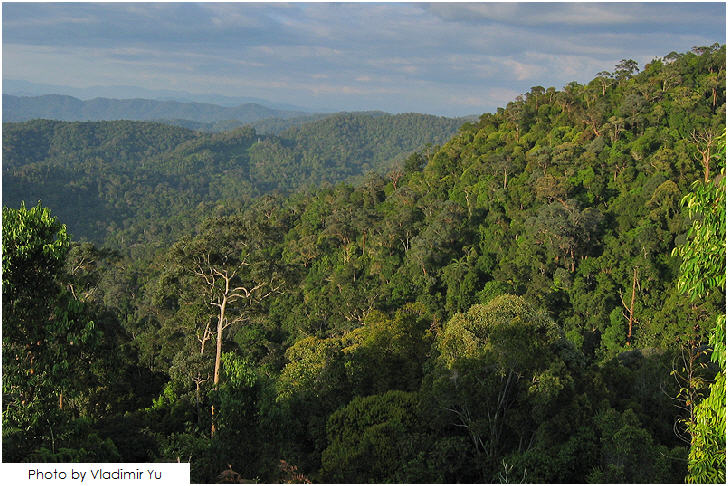 Taman Negara, Malaysia's premier national park, has a reputation as one of the world's oldest tropical rainforests and is estimated to be over 130 million years old. The park has been developed into a popular eco-tourism destination in Malaysia. There are several geological and biological attractions in the park. The most popular activities at Taman Negara are river cruises and jungle trekking. The canopy walk is also a must-see, offering a fantastic close up view of activity in the rainforest canopy. Home to a vast diversity of flora and fauna as well as some amazing natural landscapes, this 434,350 hectares virgin rainforest is also location of Gunung Tahan, the highest mountain in Peninsular Malaysia. All visitors to the park must get permits from the Department of Wildlife and National Parks.
Must do:
– Enjoy the view of the surroundings at 45 metres above ground while strolling along one of the world's longest canopy walkways.
– Explore ancient limestone caves.
– Try a variety of eco-adventure activities – rapid shooting, jungle trekking, canoeing and mountain climbing.
– Visit the Orang Asli (indigenous community) settlement.
– Spend a night in an observation hide to catch a glimpse of nocturnal wildlife.
– Go birdwatching and see if you can spot all 380 species.